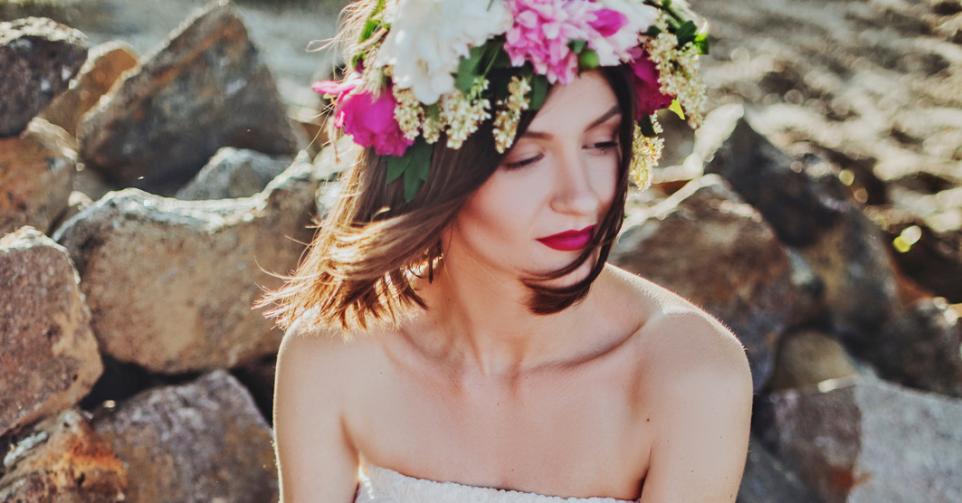 Want néé, je bent echt niet verplicht om je haar te laten groeien zodra je verloofd bent.
INSPIRATIE: +30 elegante kapsels voor bruiden met kort haar
Néé, je hoeft je pixie of bob niet te laten uitgroeien eenmaal je verloofd bent. Er bestaan tal van elegante kapsels voor bruiden met kort haar. Deze meer dan 30 prachtige voorbeelden krijgen alvast onze seal of approval.

1. Golvende bob met schuifspeldjes
2. Gevlochten bob met hoed
3. Golvende lob met haarspeldjes
4. Bob met dubbele vlecht en haarjuweel
5. Half-updo met stoffen bloemen
6. Bob met pony en verse bloemen
7. Minimalistische chignon
8. Bob met diepe zijscheiding en parelspeld
9. Half-updo met verse bloemen
10. Gevlochten opsteekkapsel met gipskruid
11. Pixie met opvallende diadeem
12. Gevlochten dot met parels
13. Golvende lob met haarjuweel
14. Asymmetrische pixie met diepe zijscheiding

https://www.instagram.com/p/Bnx9ZRlh8Wo
15. Romantische vlechtenkroon
16. Pixie met haarspeldjes
17. Gekrulde pixie met bloemenkroon
18. Dubbele pannenkoekenvlecht met paardenstaart
19. Minichignon met parelspeldjes
20. Moderne half bun met metalen pin
21. Pixie met pony en gedroogde bloemenkroon
22. Gevlochten bob met schuifspeldjes
23. Dubbele minidotjes
24. Golvende bob met verse bloemenkroon
25. Geschoren pixie
26. Losse krullen met stoffen diadeem
27. Golvende bob met pareldiadeem
28. Glamoureuze lob met zijscheiding
29. Strakke bob met middenscheiding
30. Golvende lob met parelspeldjes
31. Half-updo met parels

https://www.instagram.com/p/BOAsuXRgkm1
32. Golvende lob met middenscheiding
Meer weddingcontent? Lees hier al onze artikels rond trouwen of laat je inspireren door ons weddingmoodboard op Pinterest!

Sta je op trouwen? Lees dan ook: