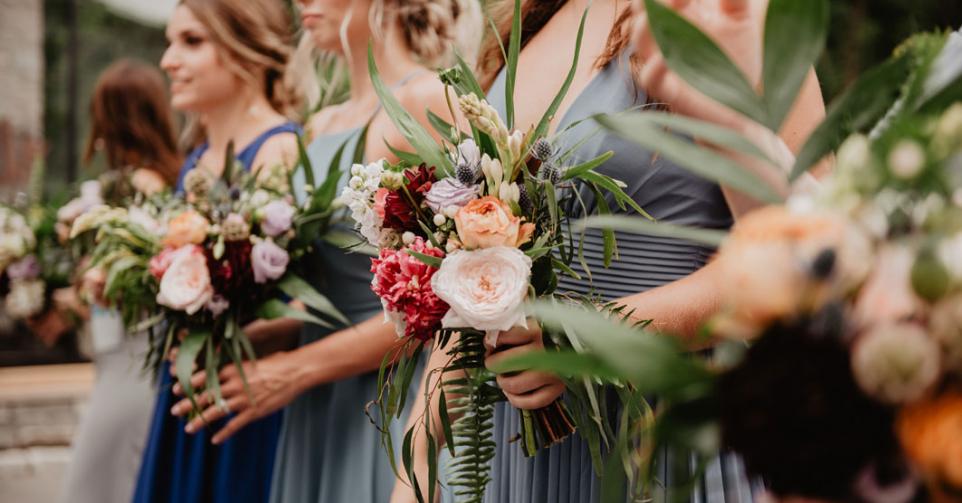 Of je nu lange lokken of een ultrakorte bob hebt, voor ieder bruidsmeisje is er wat wils!
INSPIRATIE: +40 glamoureuze kapsels voor bruidsmeisjes met eender welke haarlengte
Kapsels voor bruidsmeisjes, het internet staat er vol van. Zie jij door het spreekwoordelijke Pinterestbos de bomen niet meer? Wij zetten meer dan 40 glamoureuze haarstijlen voor eender welke lengte op een rijtje. Nu nog kiezen…

1. Casual chignon
2. Strakke lokken met speldje
3. Romantische kroon van vlechten met gipskruid
4. Warrige lob met half bun met pin
5. Zijdelingse paardenstaart met beach waves
6. Warrige lob met half bun met bloemen
7. Chique milkmaid braids
8. Minimalistische chignon met haarjuwelen
9. Volumineuze bob met haarspeld(en)
10. Golvende lage paardenstaart
11. Lage vlecht met gipskruid
12. Bob met zijscheiding en diadeem
13. Twisted bun voor middellang haar
14. Warrige lokken met half braid
15. Lange golvende lokken met haarjuweel
16. Warrige chignon met parelspeld
17. Twisted low bun
18. Warrige lage paardenstaart met fluwelen lint
19. Ingevlochten lage dot met bloemetjes
20. Golvende lage paardenstaart met speldjes

https://www.instagram.com/p/B7YwH_0B6cx/
21. Warrige chignon met haarlint
22. Messy top bun
23. Ronde dot met haarjuweel
24. Golvende bob met verse bloemenkroon
25. Casual vlecht-in-staart
26. Wavy lob met middenscheiding
27. Warrige chignon met verse bloemen
28. Golvende lob met sterrenspeldjes
29. Lage chignon met diadeem
30. Dubbele vlecht-in-staart voor middellang haar
31. Gevlochten chignon met parels
32. Losse golvende lokken met minivlechtjes
33. Middelhoge messy bun
34. Wavy bob met pannenkoekvlecht
35. Sixtiespaardenstaart
36. Losse golvende lokken met haarjuwelen
37. Zijdelingse dot met verse takjes voor middellang haar

https://www.instagram.com/p/BusuhDpAEqI/
38. Lange golvende lokken met diadeem
39. Wavy bob met minivlechtjes en parels

https://www.instagram.com/p/BOAsuXRgkm1/
40. Nineties space buns
41. Parijse vlecht met dot
42. Warrige half updo met verse bloemen
43. Bubble ponytail met strikjes
44. Dubbele vlecht met dot en haarjuwelen
45. Dubbele vlecht met gipskruid
46. Lage vlecht met stoffen bloemen
47. Hoge paardenstaart met beach waves
48. Klassieke lage dot met losse lokken
Meer weddingcontent? Lees hier al onze artikels rond trouwen of laat je inspireren door ons weddingmoodboard op Pinterest!

Sta je op trouwen? Lees dan ook: